Alas the news is indeed true, a new book by Yonatan Frimer has come out and is available in stores now. As rumours of a second book swirl in the publishing world, we take a closer book at this book,
Mazes to Amaze
.
A small purple rectangle in what appears to be an A6 standard sized printing. An almost obvious optical illusion draws the eyes of the reader closer as the book is opened the mazes begin. After a while the
knack of the mazes
is surmountable and the use of variable width for the passages really occupies the mind and allows the message, image, or artwork seep in and get absorbed by the coagulation of it all. Enjoy the book, its just under 4 Quid and it will make a train or bus ride a heck of alot more fun.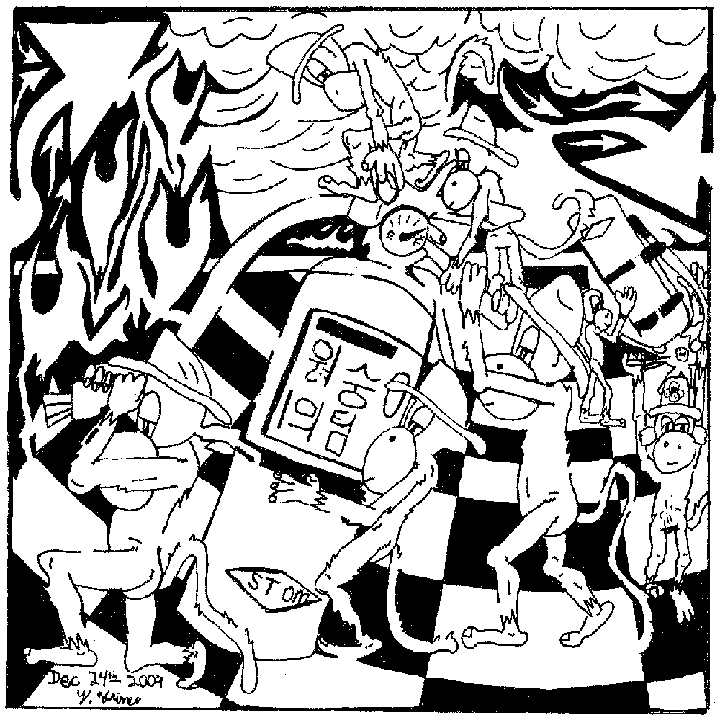 Monkeys Comic Maze - Putting Out a Fire - by Yonatan Frimer (not in the maze book)